The CTO position often overlaps with other jobs, in particular, that of the chief information officer or chief science officer. Depending on the company's size and focus, it may have some or all of these positions. In some environments, the CTO might oversee infrastructure or act as a strategic planner or customer relations liaison. To continue their path as a CTO, a solution architect has to improve their team management skills, learn the product life cycle, and understand market needs.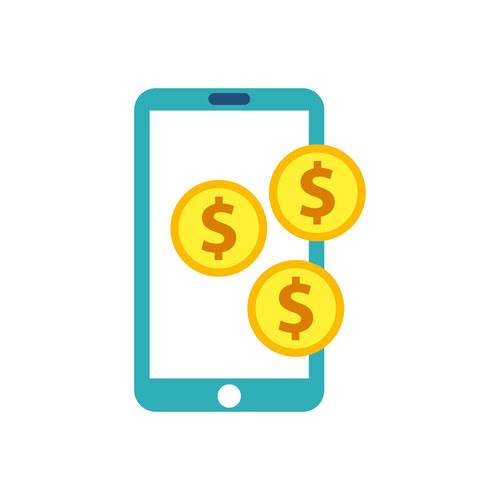 Startups rarely have a separate quality assurance department, which means that product testing should be split between developers and other team members. The Chief Technical Officer's responsibilities are to decide who is in charge of the debug process. And when a tech bug is found it is usually relayed to the CTO, who then needs to decide how to solve the issue. The hands-on job may also include recording instructions for typical bug fixing. In larger companies, a CTO job description could include organizing training activities for the tech department, self-education support, and team supervision. That is the reason why event management and mentoring experience, as well as a wide professional contact base, is a distinct advantage on a CTO's CV.
Data Science Vs Cyber Security: Which Career Is Best?
This may include long-term tech trends or the impact of the technology element on a company's roadmap. A CTO has to track the product success, monitor product management metrics, and correct the tech strategy if needed. Monitoring of social, technological, and scientific trends, to ensure that the companys business goals are achieved.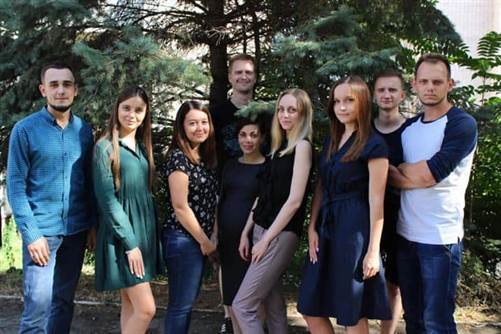 Since CTOs need to possess knowledge of every department role, experience in several different technology positions is valuable. When a company doesn't have a CIO, the CTO determines the overall technology strategy and presents it to top executives, according to the BLS. The responsibilities and day-to-day functions of the CTO and CIO might overlap depending on the organization, how it's structured, its business model, and other factors. In most cases, however, it's the CTO who is charged with staying on top of emerging technologies that might be of value to the organization.
Cyber Security Vs Software Development: Whats The Difference?
On the project discovery stage, the CTO builds a growth roadmap, taking into consideration corporate goals and strategies. The CTO works with various aspects of a digital product — development, UX, security, budgets, operational processes, and team coordination. The CTO is a vital executive role focused on developing long-term technology goals, staying abreast of industry tech trends, Software Engineering Body of Knowledge and working with other executives on a company's direction. While not every company needs a CTO, this role can enhance the alignment between a product or service's strategy and a company's technology strategy. Technology has become intertwined with business, and the primary role of a chief technology officer is to make sure tech strategy aligns with a company's overall goals.
As you've might have picked up, the CTO's role and responsibilities need to be flexible even working for one company. The larger the business, the more management levels there are between a CTO and employees executing practical tech-related tasks. A Chief Technology Officer's main duty is to enable a company to reach its financial and marketing goals using an innovative tech approach. By this, I mean a CTO will blend knowledge of existing and emerging technology to provide a business with the best future solutions possible. And yet, the Chief Technology Officer is one of the most undefined positions among C-level management making it important to identify CTO roles and responsibilities. This Chief Technology Officer job description template is optimized for posting to online job boards or careers pages. Customize it with key duties and responsibilities for your company.
What Do You Need To Be A Cto?
At this juncture, the CTO is a senior executive which is several levels away from the hands-on task execution. They are the face of the tech-department in the public sphere and represent the company at conferences and other professional events. At a company's inception, the CTO is heavily involved with talent acquisition and its onboarding, training, and management. Their expertise in the field is crucial to identify talent at this juncture without an experienced HR department. Data security and compliance – Will your CTO be required to optimize and manage organizational data? In other industries, security and compliance usually take a much higher priority.
They need to understand broad technology trends and be able to align innovation with business goals.
• Anticipate and react to major technology changes to ensure the maintenance of company leadership in the competitive landscape.
All executive positions relating to technology must collaborate within companies to have the best working infrastructure and will report to the CEO.
That skill set will be required in the case of your company depending on its size and tech specifics.
For this time, I'm going to highlight the importance of technical officers in the software development companies.
After all, a CTO applies all their technical knowledge, builds the strategy, and deals with business processes to create and enhance the final product. Here, understanding the product life cycle and knowledge of the market and its needs are important. Since this is a leadership position, a chief technology officer should have excellent leadership qualities to lead a successful project delivery.
Please Complete The Security Check To Access Www Masterclasscom
Moreover, current technological advancements have led to a 10% growth rate projection for the next years regarding the demand for people working in the computer and information systems industry. Therefore, CTO positions are likely to be a step closer for enthusiastic and knowledgeable candidates who may not have the common 15-year mark of experience required for this role. A good Chief Technology Officer has excellent written and verbal communication, allowing them to communicate with other Executives or lower-level management in a clear and effective manner. They should have a background in IT and have experience working in a business development role. Their professional experiences enable them to oversee company operations and identify areas to implement new IT systems or technologies. For the success of both technology startups and global stable software companies, the role of a Chief Technology Officer is essential. The CTO leads all tech-related issues and controls all related processes aimed to solve the company's software product challenges.
Lucid is led by ex-Tesla engineering executive and automotive veteran Peter Rawlinson, who joined the company as chief technology officer in 2013 before adding CEO to his responsibilities in April 2019. https://t.co/PU9w7v7hnz

— Alek Sandar (@ATalimOT) February 23, 2021
The CTO also has to execute or at least assess the tech talent acquisition. In addition to regular sync ups with the dev team, a CTO also has to guarantee that the team keeps in line with the code standards and development protocol. With this article, we'll dip a toe into the pool of the multiple responsibilities of an average CTO. We'll describe each of the most popular hats that this C-level executive has to wear. • Strong visual and interaction design proficiency, as well as a superior understanding of current front-end coding practices. I've had dealings with data suppliers where the quality of the data was subjective at best but what was far worse was their delivery was intermittent.
Cto Role And Key Responsibilities
Strong operational background and ability to oversee the design of broadcast production and distribution systems and processes. Develop a differentiated approach to data ingestion and analysis that gives a competitive advantage and speed, including the application of sophisticated data science techniques. Strategize and align with Commercial Operations and Deployment teams to ensure timelines and budgets are met.

We've put together a customizable list that you can use for a CTO job description. The candidate will require leadership skills providing guidance in development of smart sustainable solutions for buildings, transit, renewables which are not only environment but user friendly as well. You will be leading teams from innovative tech development to service projects. Develop a global innovation strategy that leverages external technical partnerships. Identify, negotiate, and develop strategic technical partnerships to support business priorities and objectives. Develop a strong, world-class technical team and technical product development capability.
Chief Technology Officer Cto Job Summary 5
A Chief Technology Officer job description could also include some practical aspects — if a tech team doesn't have the knowledge or resources to complete a task, then it is down to the CTO to find a solution. It's no wonder they have to obtain a wide variety of tech and 'soft' skills. In 2020, the average salary for a CTO position globally is $159,920 per year.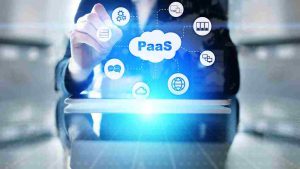 Accordingly, the application architecture may be passed off to senior developers or dedicated teams, yet it's possible that this will fall to the CTO for a while at least. One of the hardest things to do is to find experienced talents who are the masters of their field. The CTO should get good at hiring, training, onboarding, and eventually replacing the technical staff of the company.
How To Become A Computer Forensics Investigator: Education & Skills
This free Chief Technology Officer job description sample template can help you attract an innovative and experienced Chief Technology Officer to your company. We make the hiring process one step easier by giving you a template to simply post to our site. Make sure to add requirements, benefits, and perks specific to the role and your company. The CTO also creates policies and procedures that leverage technology to enhance products and services delivered to external customers. CTO is an IT professional responsible for all technology systems, processes, software design and development within the company.
CIO Job Description: Skills, Duties & Salary – CIO Insight
CIO Job Description: Skills, Duties & Salary.
Posted: Wed, 23 Mar 2022 18:52:23 GMT [source]
The software product general vision management is a major duty of the CTO regarding the department's core tasks. However, specific tasks such as coding or QA may be executed by other team members, or sub-teams. CTO startup responsibilities include hiring IT specialists, data scientists, and engineers. In 2020, the task is believed to be becoming more difficult for startups, as the job market chief technology officer responsibilities is getting tighter, as digital companies continue to grow and require more employees. Tech specialists prefer to specialize in niche areas, whereas startups need universal soldiers. They are used to decrease ongoing spending, optimize processes, analyze market trends, and forecast profits. The role of CTO is to help the company keep its competitive edge and stay technologically sustainable.